Author Talks: Chinese Comfort Women
Join author Peipei Qiu for a talk about her book
Chinese Comfort Women: Testimonies from Imperial Japan's Sex Slaves
《中國慰安婦》新書介紹會 作者丘培培專程來溫哥華與讀者交流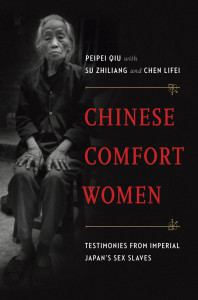 Chinese Comfort Women is the first English account of the unfathomable atrocities experienced by Chinese women who were forced to become 'comfort women' during Japan's invasion of China. Peipei Qiu will talk about the socio-historical context of the Chinese 'comfort women' and the social justice movements that developed after Japan's denial of the 'comfort women' system. The author will also address how the 'comfort women' issue relates to regional peace and stability in the Asia-Pacific today.
During and in the years leading up to World War II, the Japanese Imperial forces coerced hundreds of thousands of women from across Asia into sexual slavery. The victims were euphemistically referred to as "Comfort Women," and the rape centers as "Comfort Stations." Since 1991, survivors have publicly come out with their stories to demand justice in the face of denials by the Japanese government, and to raise awareness about sexual violence against women in times of both conflict and supposed peace. Chinese Comfort Women: Testimonies from Imperial Japan's Sex Slaves, published by UBC Press, is the first English-language publication of the narratives of former Chinese "Comfort Women" from Mainland China. Although the stories of survivors from South Korea, the Philippines, the Netherlands, and even Taiwan have been widely disseminated internationally, the voices of Chinese survivors have been noticeably lacking. The research done by authors Peipei Qiu, Su Zhiliang, and Chen Lifei on Mainland Chinese "Comfort Women" contributes greatly to our understanding of Japanese military sexual slavery, and offers readers insight into the particular circumstances for Chinese victims.During the Author Talks, Dr. Qiu will not only provide an historical background and context for Mainland Chinese "Comfort Women," but will also explore how the issue of the "Comfort Women" is related to regional political tensions in the Asia-Pacific today. She will further discuss the connections between the Mainland Chinese "Comfort Women" movement and similar redress movements across Asia.
Read more    Click here to view poster    Read sample chapter    Read book reviews
全球首部英語專著 《中國慰安婦:日軍性奴隸的證言》。 "慰安婦"問題與亞太地區的和平与稳定有沒有關係?國際瞩目的韓國为"慰安婦"追索正义的運動與中國類似的運動有什麽關聯?作者丘培培將和與會者討論 這些及其它在新書中提到的問題。丘培培為Vassar College教授, 亞洲研究学科主任。另兩位作者為上海師範大學的蘇智良和陳麗菲教授。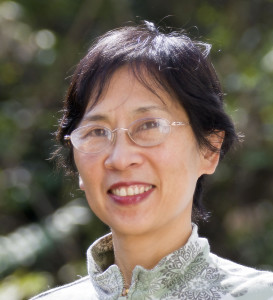 PROFESSOR QIU is Professor of Chinese and Japanese on the Louise Boyd Dale and Alfred Lichtenstein Chair, and Director of the Asian Studies Program at Vassar College. Dr. Qiu earned her MA in Japanese Studies at Peking University and her MPhil and PhD in Japanese literature at Columbia University. Qiu's works in English, Japanese, and Chinese have been published in the United States, Japan, and China. She authored this book in collaboration with Professors Su Zhiliang and Chen Lifei from China.
Event will be held in both English and Mandarin. 英語及國語主講
FREE ADMISSION.  SEATING IS LIMITED.  費用全免  座位有限
Paperback of the book will be available for sale at the following events:
Sponsors:

Media Sponsor: