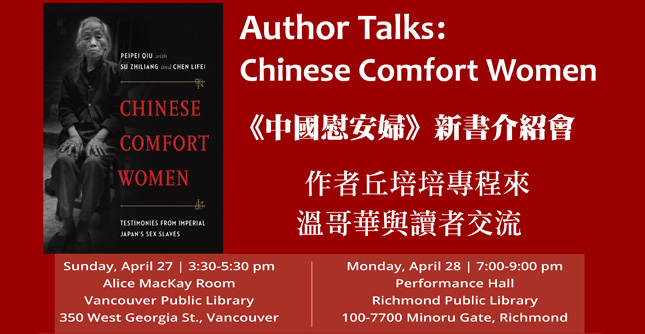 To read more about this event, click here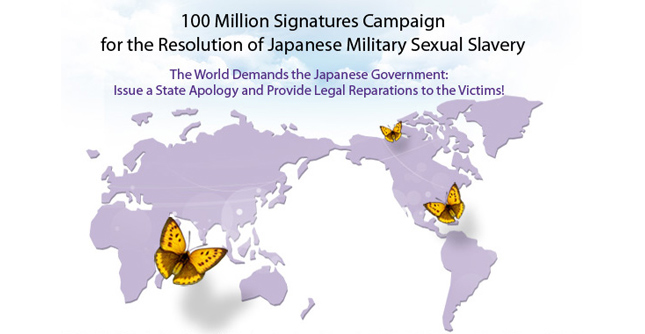 100 Million Signatures Campaign for the Resolution of Japanese Military Sexual Slavery
click here to sign up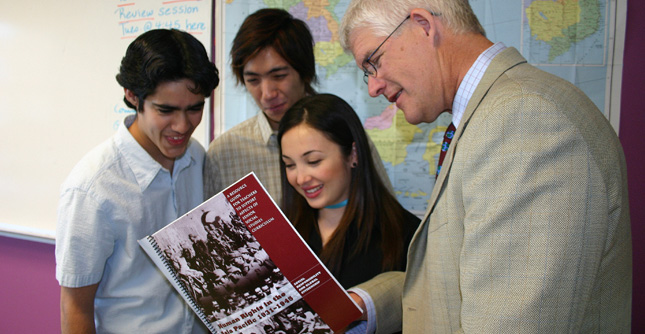 "Human Rights in the Asia-Pacific 1931-1945" developed by BC Ministry of Education in partnership with BC ALPHA. Smith (right) is the Ministry coordinator of this landmark resource guide.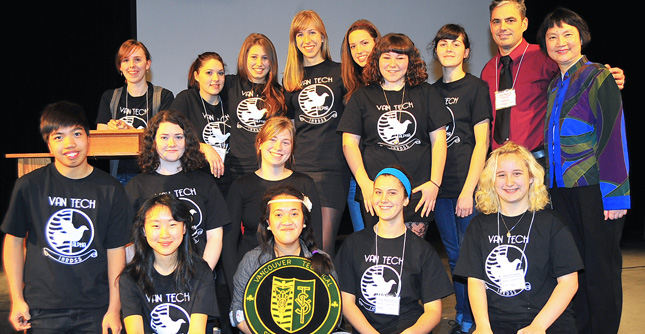 Volunteers of the International Human Rights Day Student Symposium hosted by Van Tech Secondary with Lit (1st right), Co-chair of Canada ALPHA, and Martelli (2nd right), Social Studies Head of Van Tech.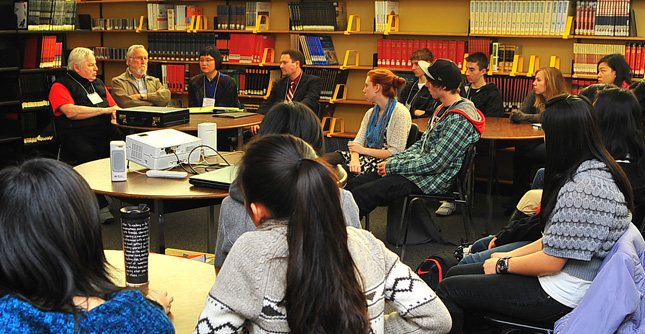 Upclose with Nooten and Cowling, Canadian survivors of WWII in Asia.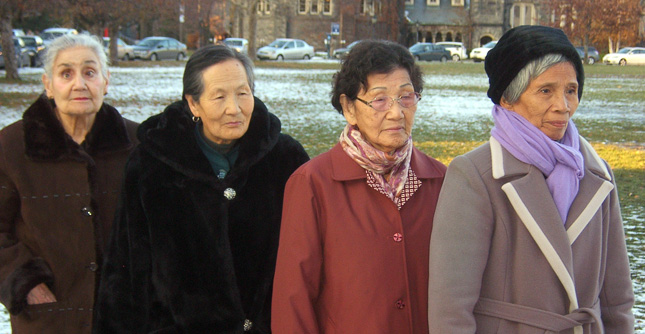 Survivors of Japanese military sexual slavery testifying at Parliament Hill - from right: David (Netherlands), Liu (China), Jang (Korea) and Pleog (Philippines).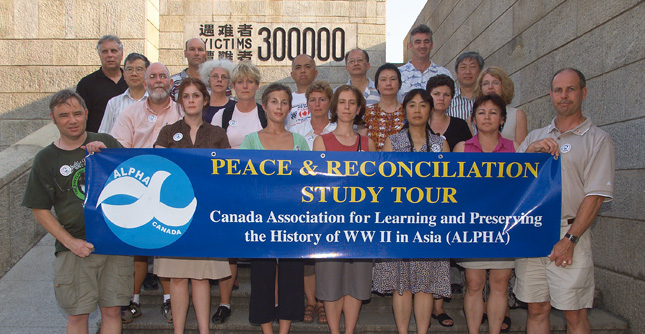 Teachers find the Peace and Reconciliation Study Tour a life-changing experience.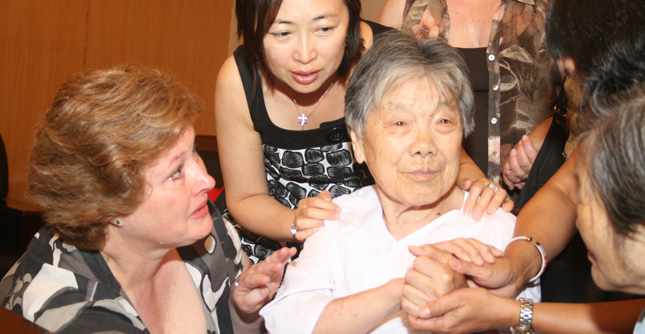 Touched by the perseverance of Zhang (centre), a Nanking Massacre survivor in pursuit of justice and reconciliation.

Author Talks: Chinese Comfort Women
Join author Peipei Qiu for a talk about her book Chinese Comfort Women: Testimonies from Imperial Japan's Sex Slaves. This book is the first English account of the unfathomable atrocities experienced by Chinese women who were forced to become 'comfort women' during Japan's invasion of China. read more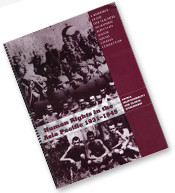 About BC ALPHA
BC ALPHA was established in 1997. Through the dedication of volunteers and supporters, BC ALPHA has been promoting the awareness of crimes against humanity committed during WWII in Asia through various educational initiatives... read more
Get Involved with BC ALPHA
Donate to BC ALPHA