Why Teach About Justice and Humanity in the Asian Holocaust?
"Those who cannot remember the past are condemned to repeat it."
– George Santayana
Traditionally, Canadian textbooks have focused on the European theatre in World War II, and the War in Asia has often been neglected.
As Canada's gateway to the Pacific, British Columbia has an increasing number of Asian heritage, and their family histories include the war in Asia (1931-1945).
Canadians had a small but significant role in the Asia-Pacific theatre during and after the war, and we can learn from this experience.
Many grievances related to the war have not yet been resolved and a movement for redress has emerged.
Finally, this resource offers an opportunity to better understand the relationship between the war and the post-war evolution of international regulations regarding human rights, justice, and armed conflict.
-- Extract from Human Rights in the Asia Pacific 1931-1945: A Resource Guide for Teachers, published by Ministry of Education, Province of British Columbia
"If world peace ever happens, it will be built on knowledge."
– June Callwood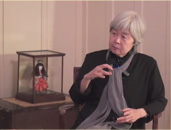 "All human sufferings connect us." -- Joy Kogawa, Japanese Canadian poet and novelist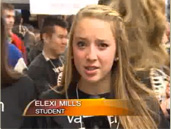 "I have never heard of the genocide in WWII in Asia, it is a totally new experience for me." -- Elexi, Vancouver Technical Secondary student
What Support Could ALPHA Offer to Teachers?
Arrange speakers, survivors, and eye-witnesses to speak at schools
Provide reference and video materials on loan to teachers
Produce and maintain web-based learning resources
Make traveling exhibits on different topics of Asian Holocaust available on loan to schools and teachers
Partner with schools and educators for Asian Holocaust educational projects
Contact for ALPHA Resources
Phone :
Email :