Biological & Chemical Warfare
Survivors
XU Jiaxie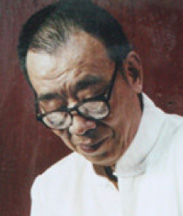 [Photo by Yue Yuan Yue Ban]
He was 14 in 1942 when his family tried to flee from the Japanese Imperial Army invading Quzhou in the Zhejiang Province of China. He, his grandfather, mother and baby sister were all victims of Japanese biological warfare. He survived and has endured for 61 years the physical and psychological trauma of his "rotten legs", the aftermath of his anthrax infection.
Click here to see the permanant damage made on Mr. Xu's legs by the Japanese Imperial Army's germ warfare.
View Xu's testimony
(or download PDF, 557 KB)
, presented at the 2003 Canadian Conference on Preventing Crimes Against Humanity: Lessons from the Asian Pacific War (1931-1945)
YANG Dafang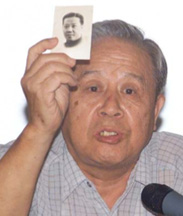 He was born in 1932 in Quzhou, Zhejiang Province of China. This region was among one of the many regions subjected to Japanese germ warfare. Unit 731, the Japanese biological warfare unit developed biological weapons using pathogens like typhoid, bubonic plague, anthrax, cholera. Yang's father, aged 39, and his uncle died of plague in 1941. Yang is a victims' representative in the lawsuit against the Japanese government demanding compensation and apology.